"Bringing Your Online Presence Live"
"FREE Marketing  Plan Solution"
High-Speed Servers |
Lifetime Hosting Available

| Mobile-Friendly |

Easy-to-Use Control Panel

| Custom Website Design
"Bringing Your Online Presence Live"
"FREE Marketing
  Plan Solution"
High-Speed Servers |
Lifetime Hosting Available

| Mobile-Friendly |

Easy-to-Use Control Panel

| Custom Website Design
STARTUP
Ideal solution for Beginners & Students Landing Page, Includes 1 year Hosting
1 Page

Unique Design

Domain Name – *contact us before purchasing!

Hosting after the first year, $60/yr

Lifetime Hosting Available – add $180, Save Over Time.

Free Email Hosting Save $72 per year

Free SSL Certificate Permanently Save up to $99 per year

Content Management System

On-Page SEO

Responsive Design

Social Media Optimization

Contact Form(s)

Full Support
PREMIUM BUSINESS
Optimized for Small & Medium Businesses Website, includes 1 year Hosting
             Most Popular Plan

5 Page

Unique Design

Domain Name – *contact us before purchasing!

Hosting after the first year, $60/yr

Lifetime Hosting Available – add $180, Save Over Time.

Free Email Hosting Save $72 per year

Free SSL Certificate Permanently Save up to $99 per year

Content Management System

On-Page SEO

Responsive Design

Social Media Optimization

Contact Form(s)

Full Support
ENTERPRISE
Advanced Solution for Revenue Generating Businesses, includes 1 year Hosting
10 Page

Unique Design

Domain Name – *contact us before purchasing!

Hosting after the first year, $60/yr

Lifetime Hosting Available – add $180, Save Over Time.

Free Email Hosting Save $72 per year

Free SSL Certificate Permanently Save up to $99 per year

Content Management System

On-Page SEO

Responsive Design

Social Media Optimization

Contact Form(s)

Full Support
*UPGRADE SPECIAL*
Order Our 

"Premium Business" or "Enterprise" Website Plan
Receive Lifetime Hosting For an Extra $100 
*Cost is CAD, WordPress CMS used on all websites. Contact us before buying your Domain Name, as we do recommend a Domain Name Seller.
This Special Offer may be discontinued at any time, limited to the first 25 paid invoices. 
Click the logos below to link to some of our happy local (St. Thomas) client websites: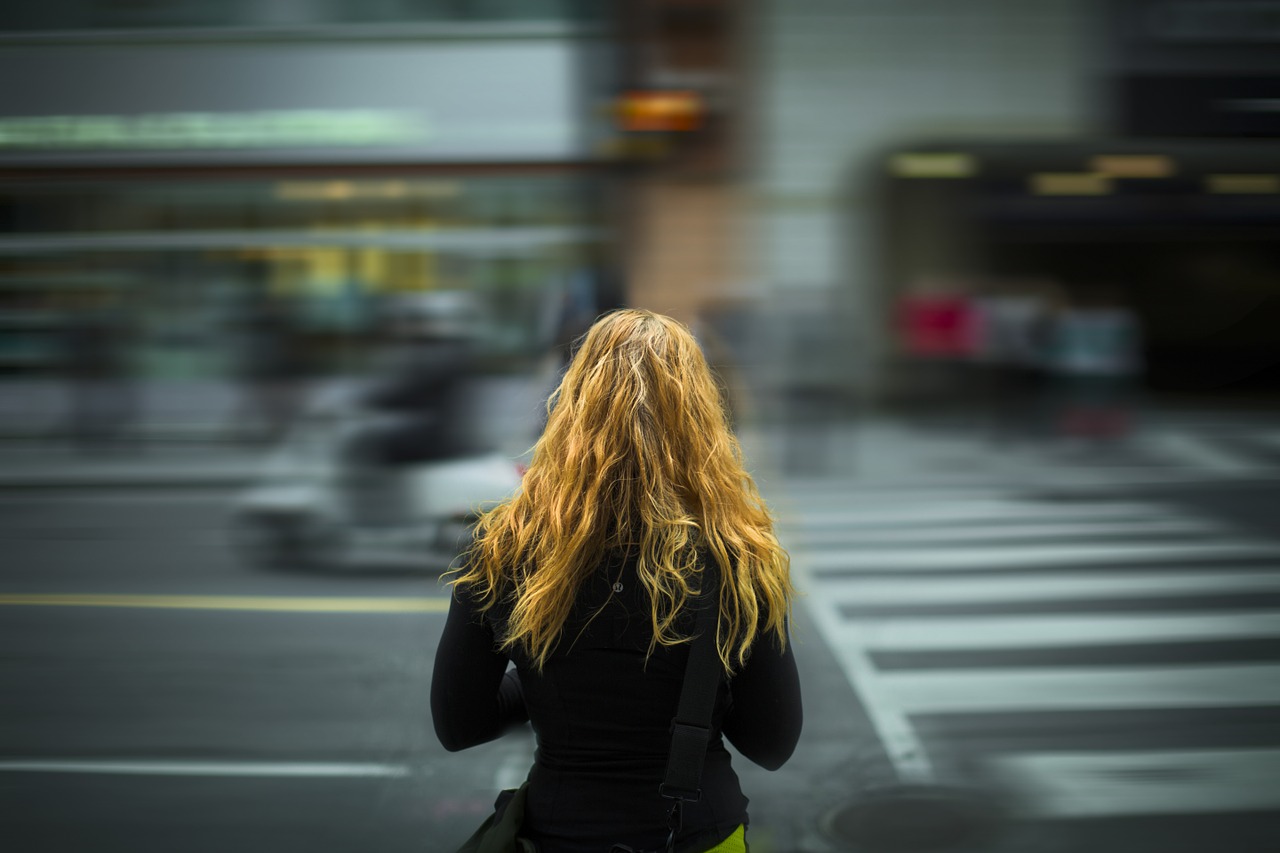 Hosting For Life
We offer Lifetime Hosting for a one time price. Lifetime Hosting is offered for WordPress websites only. Contact us if you have any questions or require an invoice. 
Technological advances in recent years resulted in exponential growth of innovative hand-held devices such as smart phones, tablets, kindles, notebooks, and tablets.
Around 90% of internet users are switching between multiple screens with a variety of screen resolutions. It is expected web entrepreneurs and online businesses develop websites that are optimized for all devices.
These responsive websites should have a single URL and HTML code with the ability to optimize according to the screen resolution on which it is opened, giving your customer a great viewing experience. We do this all while giving free hosting.
Unique Website Design
As well as providing responsive design, we consider it paramount to keep up with the latest design trends within all industries. We are continually researching the latest published sites in every space you can imagine. We reverse engineer most designs and with layouts using the Divi Theme in WordPress, your website design and style is created.
With this approach it makes it quick and easy to deliver quality to our clients, as we model sites from existing designs that a client already loves. We consciously create points of difference and artistic flair to match our clients business, personality and requirements!
On Page SEO
Our website designers incorporate SEO ready components with on-page search engine optimization the helps increase your Google Search Ranking. This is the foundation of SEO and should be completed within the design phase rather than working on this as an after thought.
We also recognize that many marketers these days have abandoned SEO and use Social Media exclusively to drive both targeted and non targeted traffic to their websites. Your method of marketing will determine our focus as we can and will adjust both design and widgets on your site accordingly.
With a focus on optimization, responsiveness, functionality, design, SEO and personal requirements, our professional designers will create quality websites within a customers deadline.
Website Hosting - Yearly Plan
First years hosting is included within the price. Lifetime hosting at one price – please contact for details. 
Professional Website Designs
Our staff can handle all your design ideas, bring your ideas to life.
Blazzing Fast Server Speed
There are no file quantity or data transfer limits enforced on your account.
Easy-To-Use Control Panel
The most popular hosting control panel in the world is at your fingertips!
24/7 Technical Support
Our support staff is available 24/7 to assist you, LiveChat, or Email.
Money Back Guarantee
If you're not completely satisfied, you can cancel within 30 days for a complete refund.
WEBSITE HOSTING
Web Design Made operates an array of dedicated full-time web hosting servers on one of the most reliable networks in North America. That means that our web hosting services are professional and of course reliable, which gives you confidence that your website will be running 24/7 with 99.9%+ uptime.
We understand that a short amount of downtime can be damaging for an online company in terms of dollars lost and we strive to keep your website constantly available to all of your customers. 
WEBSITE DESIGN
Web Design Made delivers top quality and mobile-responsive designs for websites internationally. Our websites are designed not only to be visually appealing, but also to encourage your clients to convert on your site, whether that means picking up the phone and calling you or purchasing a product through your site.
A good website turns browsers into buyers. It's almost impossible to conduct business without a powerful and professional online presence. 
WEBSITE MIGRATION
Web Design Made offers a variety of website migration services, such as moving from an old host to Web Design Made or moving a site within Web Design Made between accounts.
The following describes a tipical migration option to consider. We do suggest you contact support to discuss all details required and to recieve an invoice. Migrating your WordPress site to one of our servers, cost would be $110; $50 for the service and $60 for 1 year hosting. Note, this price does not include any website building or changes.
Quality Unique Design
Style, color scheme, and other components are selected and designed in accordance with your corporate identity and brand philosophy.
User-friendly Interface
Our creative designers will ensure user friendly navigation with easy-to-use interfaces that will increase your conversion rate.
SEO Ready
Our designers incorporate SEO-ready components with on-page search engine optimization with a view to increasing your Google ranking fast
Responsive Design
All websites created have a strong visual appeal on all devices as seen on PCs, laptops, tablets, phablets, kindles, notebooks, and mobile phones.
Cross Browser Compatibility
Different browsers display websites in their own way resulting in variations. Our design ensures that your website will be displayed correctly on all browsers.
High Website Speed Technology
We ensure quick page loading with cache clearing built in, to enhance user experience, conversions, and the greatest possibility of improving your site's search ranking.
Handy Content Management System
We use WordPress, the best CMS in the world, for website development. This allows anyone without experience to publish their content and easily add pages.
Constant Customer Support
We don't just build and deliver your site with a passion for perfection, we are with you to extend technical support to solve any problems that may arise going forward.
"There is so much confusion on how to make money online these days…so much noise. I didn't even know where to start and was lucky enough to have been referred by a friend who has 3 websites and has now quit his full time job to focus on growing his reseller business. I have a site in my area of interest and I can even provide some of the services myself…but I have decided to use the 2 suppliers given, on a full time basis and concentrate on driving traffic to the site. My site gives such a great ROI and profit margin.
~ Johnny Cable ~
London . UK
"My site is such a simple format. I have used the Marketing Plan provided as it works very well on Social Media. The delivery was fast and the advice and after-sales service have been excellent, better still my site is returning a profit of $315 per week. One of the sites I am looking at returns $59 per sale but I think it has the potential to go viral.  I also have some other ideas about my own niches which I hope to develop soon.
~ John Turner ~ Boston Massachusetts
I have been looking for a second income for some time now and this has really surpassed my expectations. I didn't realize how easy it can be to run a business where everything is outsourced. My supplier is quick and experienced having delivered the same service to customers time and time again. I still have a lot of time on my hands even though I am a mother of 2. I plan to purchase more websites and market them using Facebook as I have learned a lot from the marketing materials and I'm fully confident with driving traffic now.
~ Silvia Lopez ~ Wellington New Zealand
How can you provide a free SSL Certificate on a permanent basis?
We own a dedicated server delivering the highest speeds possible and our package includes free SSL certification for all accounts.
NO OTHER DESIGN COMPANIES WILL OFFER THIS!
How can you provide Lifetime Hosting Permanently?
We own a dedicated server with space for 10,000+ websites, it is easy for us to build sites and keep files on our secure server. If we transfer your site to your hosting, it often sites runs slower and in a less secure environment. However we are happy to migrate sites to your hosting free of charge.
As well as Lifetime hosting for your site we can set up a hosted email account that will be hosted free of charge permanently as well, saving you up to $72 per year.
NO OTHER DESIGN COMPANIES WILL OFFER THIS!
Will I be the full right owner of this website?
Absolutely. All rights are transferred to you together with the website.
What CMS do you use, and why?
We use WordPress for all the sites we develop. WordPress is an easy and super-friendly CMS used by over 35% of all the worlds websites. WorPress is available in 196 languages. WordPress is responsible for an additional 1.1 million domains every 6 months. We recommend it to all online entrepreneurs, even the ones with zero experience.
What if I need to make some changes in the future?
We provide full customer support, so you can apply for our services anytime you like.
Will I be able to make changes by myself?
WordPress based sites are easy to edit, and you can make changes yourself. As for static landing pages, editing them is more difficult, so we normally advise their owners to apply for our professional support, in case they have no relevant experience.